Worth every dr. visit, cast change, ililerov, and hospital stay x 1 zillion
Worth more than gold

!


A precious gift from the Almighty!
Little Lucy's next surgery has been scheduled for March 18th,(the day after her 5th birthday)!! We have been told, the surgery will take approximately 4 1/2 hours . Dr. van Bosse will construct and attach the ilizerav,
and also create something that will keep her recently corrected foot in it's proper position (remember she has been wearing a bar each night to maintain correction that she will not be able to wear while in this crazy contraption).

We are told she will spend two days in ICU, then move to a step down unit and hopefully shortly soon after, return home.


The "ex fix" will span Lucy's entire leg, from the top of her thigh down to her foot. This is being put on to straighten the knee (soft tissue). The pins go through the bones but no cuts are made in the bone, it stretches muscles, ligaments and tendons.
All of her clothing from waist down will need to be altered (yes that means every pair of underwear too!), Daddy or I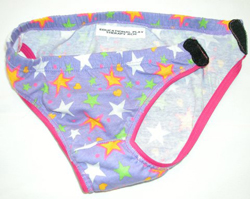 ha/ha
but clever, eh?
(or dear Pop Pop) will need to turn the struts on the fixator 4x/day (each turn will be a minute step in straightening her knee). We will also need to be diligent about daily "pin care" to keep her leg free of infection.
Lucy will have a wheelchair that supports her leg being extended. We will also need to rig up something to keep her leg propped while in her car seat (have heard a few ideas of how we can best accomplish that).
The fixator is scheduled to stay on for 3 months! It takes 4-6 weeks to get the knee out straight and then is kept on to get things to tighten up around the knee. If taken off too soon the knee will quickly go back to being flexed. It responds better if kept in the fixator longer rather than shorter period of time.
We continue to be eternally grateful to our Heavenly Father for hand picking Lucy for us and daily thank Him for His guidance and love in growing our family! This next sentence may seem odd to some and it's hard to understand. But this truth is so alive and so real.... even while walking through a difficult and trying journey, we can say without pause, it is an honor and privilege to be the ones chosen to journey alongside Lucy Kim as her parents!
Like Mama/Like Daughter
Same/Same
Seriously, was she once lovingly referred to as
"Little Miss So Sad" ?!
For those of you that have stuck through this three part series, I'd be remiss not to tell you about the blessings in this journey.
Our faith has grown immensely in this season. Our marriage has been greatly strengthened as together we walk this path with our girl. Our hearts have grown bigger with even more love (for a child we hadn't yet met eighteen months ago), AND we've had the blessing of sharing God's provision and guidance in our adoption journey with many other families.
As we journey these next hard steps, I hope to continue to blog, keeping our friends and family updated and asking you all to please remember Lucy in prayer.
* If you have been following our blog and wait for facebook notifications to know when a new post has been added, please note that I'll be taking a facebook leave of absence for a season beg. the end of February. If you'd like to get an e-mail notification(only when a new post is published), you can sign up on main page "follow by email" but NOTE: after signing up within minutes you will receive an e-mail from "feedburner subscriptions" and need to do one more step. - confirm via e-mail you want to subscribe to our red thread notifications. If not confirmed, your account will not be activated.*
If you have a problem setting up, you can contact me at kimmerszimmer@gmail.com