The x-ray that was taken at Shriner's hospital revealed that Lucy's knee contracture was closer to being a 55-60 degree flexion contracture. With a contracture that large, performing the surgery that would insert 8 plates around Lucy's knee (that would have been used in the originally anticipated surgery) would not get Lucy's knee completely straight.
Dr. vanB. proceeded to explain that for Lucy to get FULL correction she will need to be put in an ilizarov for three months?! As he was explaining, I kindly interrupted him and told him that I didn't understand what he was referring to when he used the word "ilizarov". He then used
two words
that I DID understand!! External Fixator (halo type thinger ma bob)
Is it me, or does thing thing look
like something out of the stone age?
I think Lucy's will look similar except be from thigh to foot
a bit barbaric looking I think





I cried. A lot. Often.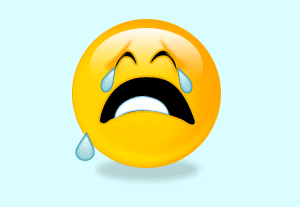 I cried for my girl knowing she has yet another BIG surgery ahead of her which will entail a lot of (severe) pain. I cried for purely selfish reasons, I cried because I know three months of more immobility (again) will be tough on the entire family (read lots of self pity), I cried. I walked around in a bit of a daze for several days (you know when you're so darn distracted by thoughts and feelings that you can't possibly complete any task from start to finish)
Finally, after the hard news seeped it's way into my head, after my dear parents and some close friends encouraged me with their love and support, and my emotions leveled out, I decided I needed to meet with my Heavenly Father. I needed to seek Him for the strength, perseverance, energy and renewed stamina in the journey. So, I turned my brain off as best as I could, laid down on the sofa with my Bible, put on music that spoke to my heart with truths from the Bible and talked to Jehovah Jirah.
Details and more news in 3rd post. of this series.....
* If you have been following our blog and wait for facebook notifications to know when a new post has been added, please note that I'll be taking a facebook leave of absence for a season beg. the end of February. If you'd like to get an e-mail notification(only when a new post is published), you can sign up on main page "follow by email" but NOTE you will have to confirm the first time that you want notifications or your account will not be activated.*